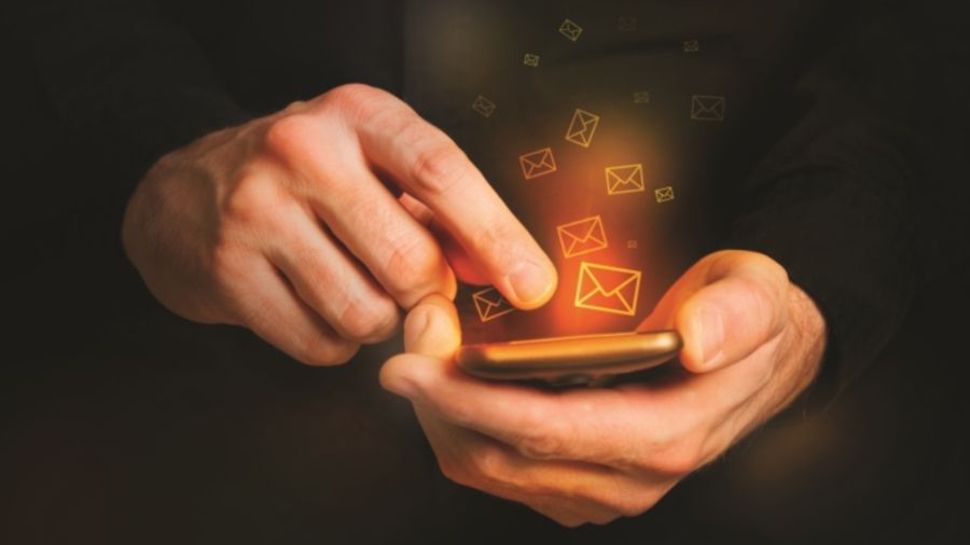 As the rise of BYOD (Bring Your Own Device) has become an unstoppable force across the business landscape, managing what can be a host of mobile devices is now a critical consideration for every enterprise.
With an expanding fleet of mobile devices, businesses need a platform that enables high levels of oversight and solid data protection. An MDM (Mobile Device Management) system is now vital to track mobile device usage, and have the capability to wipe devices if they should be lost (or stolen).
Before you choose, take a look at our selections for the top 10 leading MDM solutions, and the reasoning behind why we picked them.
A full-featured MDM solution
Supports all major platforms
Enables BYOD
Connect to enterprise email and intranet sites
AirWatch has continued to gain market share and reputation as one of the top MDM systems available. This is an enterprise-level EMM (Enterprise Mobile Management) solution that can handle large numbers of devices with varying operating systems.
Gartner's Magic Quadrant 2017 places AirWatch as a leader in this sector pointing to its ease of setup and intuitive management interface. Once each device has its appropriate app installed it can then join the secure cloud of control that AirWatch can manage. The structured low-start pricing scheme, which starts at $3.78 (£2.83) per device, is also highly attractive enabling organizations to scale MDM support as they grow.
BlackBerry security applied to all devices
Layered security model
Multi-platform support
But no support for Chrome OS
BlackBerry simply refuses to die in the face of the iPhone and Android onslaught. Still massively popular in specific sectors such as government, BlackBerries continue to demand the loyalty that only Apple can match.
With Blackberry UEM it is understood that customers need to manage a mixed mobile device environment. Multi-platform support is now catered for, but of course the core features speak to BlackBerry stalwarts with rock-solid support continuing for its trusted network. UEM may not have the bells and whistles of AirWatch for instance, but for BlackBerry-dominated businesses it is a must-have upgrade.
Big Blue's approach to managing mobile devices
Intuitive user interface
Watson insights provide actionable intelligence
Integrated mobile threat protection
Pricing is less competitive at higher tiers
IBM stepped into the MDM market with the acquisition of Fiberlink Communications two years ago. Since then, IBM has been improving this product and with a low entry point for device deployment it has been gaining market share. Watch out, though, for the hike in price when some of the add-on features are enabled. Other MDM platforms have some of these as standard out of the box.
IBM's long history with enterprise security is clearly evident with MaaS360. If you are looking for a very low-cost offering on which to build your MDM platform, no one has ever been fired for buying IBM.
A user-friendly approach to MDM
Automated device setup
Secure access to business email
Supports enterprise apps
Pricing not available on website
A good MDM should not add another layer of complexity to a business. The fast and seamless addition of new devices should be at the core of its features – and MobileIron offers just this level of functionality.
The MobileIron Core is where application priorities can be set. MobileIron Sentry is where secure gateways can be implemented, including VPN connections. Security policies can be easily enforced, with any device that has been jailbroken rejected by the MDM system.
With multiple OS support and a growing ecosystem of third-party applications to extend the MDM's capabilities, MobileIron's [email protected], [email protected] and [email protected] offer a dynamic system that any size of business can easily integrate into their operations.
There are subscription plans available that are priced by the user and support up to three devices each, or can be priced per device, although the cost isn't made clear on the website – you need to contact the firm.
Tight security for corporate data
Secures business apps on multiple devices
Brings security to Office 365 on mobile
Requires use of Citrix Worx apps
Pricing isn't made clear upfront
XenMobile is highlighted by Radicati which recognizes Citrix as a Top Player in the Radicati Unified Endpoint Management Market Quadrant 2018. The platform has low starting costs along with deep integration, even if this does require using the company's own Citrix Worx apps. This does, however, mean that businesses can gain a high level of security across their mobile applications.
If native apps tied to a particular OS are not a priority, the Citrix ecosystem coupled with its strong security-focused MDM could be a fast and easy purchase for businesses looking to solve any BYOD headache they currently have. And with a detailed and comprehensive management console, organizations can buy the vast experience with mobile connectivity Citrix has been developing for decades.
Sadly, no pricing is available on the website, so you'll need to get in touch to find out how much this solution will cost.
Affordable cost
Self-service approach
Clunky interface
This MDM is approaching 20 years old. Afaria has continued to evolve as mobile platforms and their operating systems have expanded. The ease with which a mixed OS environment can be managed has won it much praise. A fast deployment of updates to mobile apps, and a deep interrogation of devices that may be jailbroken, gives its users peace of mind where security is concerned.
Add on SAP Mobile App Protection by Mocana to manage high-level security for app development, and Afaria is more than simply an MDM solution, but a suite of services that can reach far beyond merely securing a BYOD workspace. The price is an affordable $15 (£11) per year per device.
Balances corporate security and worker productivity
Free tier
Allow/ban which apps can be used on campus
Less fully featured
ManageEngine offers a range of tools within its MDM suite. Owned by Zoho, users of its office applications will appreciate the simplicity on offer here. This MDM doesn't have the bells and whistles of AirWatch for instance, but if you need to manage a small group of mobile devices, it's a great entry-level MDM to try.
Also the very low price per device makes Manager Plus a highly competitive and attractive package for micro-businesses that need to take more control of their digital security. It offers a fully functional free tier for up to 25 devices, and the Standard Edition covers up to 50 devices for $495 (£370).
Enterprise mobility and security from the folks in Redmond
Granular app policies
Supports non-Windows devices
More expensive than some rivals
Microsoft has embraced the unique capabilities of the cloud with its MDM – and Intune also offers comprehensive mobile application management. Windows, Windows Phone, iOS, and Android are all fully supported. Microsoft also doesn't forget its heritage with support for desktop and mobile PCs via its System Centre Configuration Manager – you can further enhance your ability to manage PCs, Macs, and UNIX/Linux servers, as well as mobile devices, all from a single management console.
Intune is also a component of Microsoft's Enterprise Mobility Suite (EMS) consisting of Intune itself and Microsoft Azure Active Directory Premium with Microsoft Azure Rights Management. If your business needs large-scale MDM with additional services, Intune is more than capable. Pricing is $5.99 (£4.50) per user per month.
Mobile devices managed via open source Linux
Slick admin console with dynamic charts
Supports bulk actions on devices
Pricing not available on website
With a history that stretches back to 2004, the basis for this MDM was a Windows PC/CE management tool. Since then, the tool has evolved to its present form. Included in MobiControl are concepts that will be familiar to Windows IT specialists including group privileges and tight integration with the Windows ecosystem.
The features on offer are comprehensive. Express Enrolment allows devices to be preconfigured before deployment. Geo-awareness and geo-fencing capabilities are available, content being secured with SOTI Surf, Content Library and Hub.
Protection for a full range of mobile devices
Covers USB drives, other mobile platforms
Enables remote data wipe and encryption
Pricing is annual, not monthly
Beachhead Solutions has developed its SimplySecure MDM offering to be easy to set up and manage. Businesses of all sizes can include a range of devices within their MDM environment and ensure high levels of policy control, security and visibility, particularly of mobile devices (which can include portable storage devices as well as phones and tablets).
Completely OS agnostic, SimplySecure boasts a full set of features including admin and password management, encryption and remote data wiping. It's not the cheapest way to buy an MDM, but the modular approach to features does ensure this service can grow as your business expands. Pricing is $36 (£27) per year per device with "steep discounts on volume sales" available.