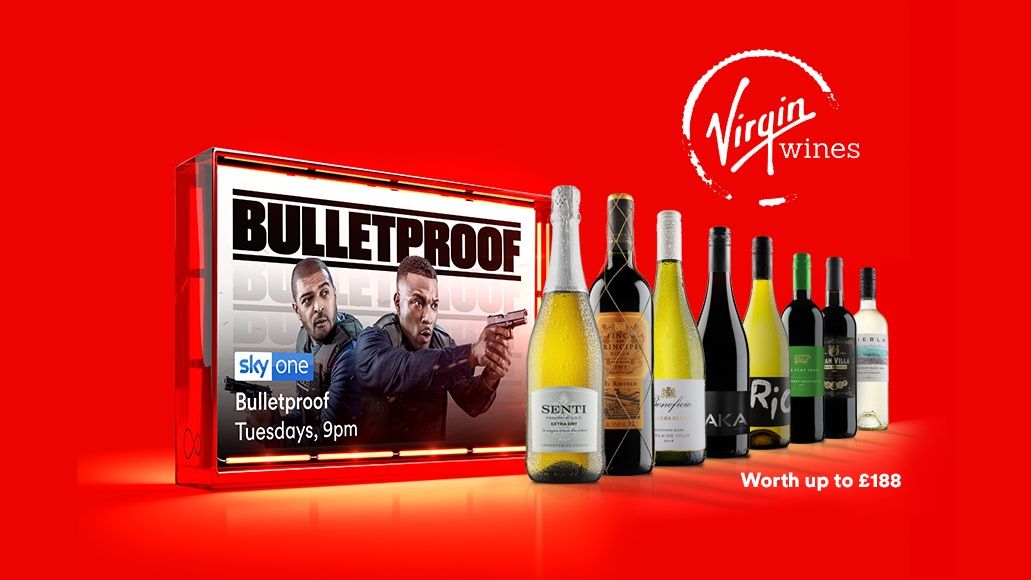 Well this could get messy – Virgin Media is giving away a case of wine if you sign up for one of its selected broadband deals ending today. There are plenty of options to choose from with either 8 or 14 bottles of wine headed your way. Cheers!
Not a big wine drinker? Then not to worry, as Virgin broadband is also offering bill credit up to £100 as an alternative. So you can be teetotal and still get to benefit from Virgin Media's great internet promotion.
Head straight to the Virgin broadband website to see what options you can choose from. The long and short of it is that you have to get either a broadband and phone or broadband and TV package – broadband only deals aren't included.
So that means you could opt for the £29 per month Player TV Bundle for example, which comes with eight bottles or £50 bill credit along with average 54Mb internet speeds and 70+ channels. Or ramp things up to 108Mb speeds, 250+ channels (including BT Sport) and 14 bottles of vino or £100 bill credit with Virgin's Full House TV Bundle for £55 per month. That's to name but two.
Rather discuss your options over the phone? Then give 08000-492-102 a ring to speak to an adviser and order.
Is Virgin fibre broadband available in my area?
Around 60% of UK households are now able to receive super fast Virgin broadband. It's easy to discover whether you're one of the lucky 3-in-5 – head to our dedicated Virgin broadband deals page (or the price comparison chart at the bottom of this page), enter your postcode where indicated at the top of the page and if deals show as available then you're laughing.
If no results are returned, then head to our best broadband deals page instead and do exactly the same thing to see whether you can get superfast fibre broadband with another provider, such as BT Superfast.
Existing Virgin Media broadband customers
Sorry, the Virgin Media website confirms that the offer is for new customers only. If you're already with Virgin or have used the provider in your internet past, then you can forget the free wine and cry into your beer. Sorry.