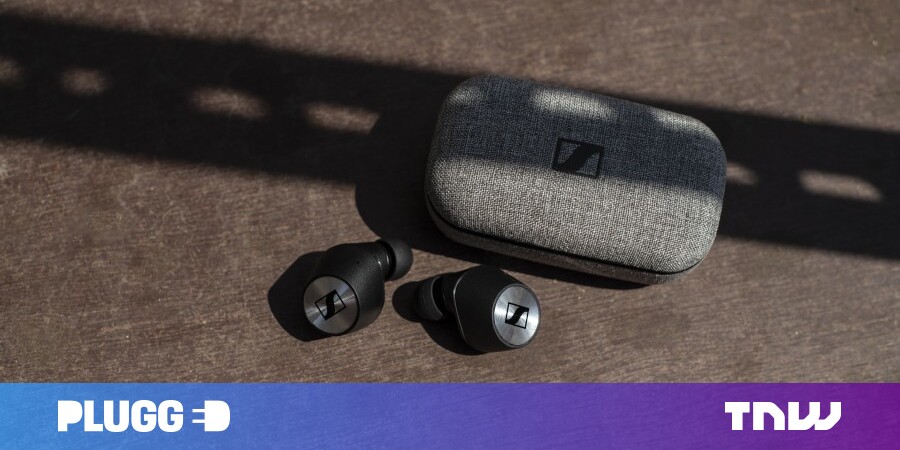 It was just a few years ago that Bluetooth headphones were utterly unacceptable among audiophiles, but now even classic hi-fi companies are making 'truly wireless' earbuds. Right after Audio Technica unveiled its first pair, Sennheiser is jumping into the fray as well.
The company announced the Momentum True Wireless earbuds at IFA. The Momentum family is aimed at the tech enthusiast, and the $300 price tag should tell you Sennheiser means business.
For your money you're getting a pair of Bluetooth 5.0 earbuds with 4 hours of battery life, with an additional two charges in the carrying case for a total of 12 hours. That cases charges via USB-C by the way, so there's none of that nonsense of carrying to charging cables if you're using a recent Android phone or other device powered by the one cable to rule them all. They're sweat and splash resistant, and feature an ambient mode that allows you to hear your surroundings without taking out the earbuds.
Sound quality-wise, the headphones support AptX and AAC for  high-quality streaming on both Android and iOS devices. AptX Low Latency is also on board so you don't have annoying lip-sync issues though I would've rather had AptX HD for the higher quality streams. They use a newly designed 7mm dynamic driver, but Sennheiser provides little else in the way of details.
If $300 still seems like a lot for a pair of earbuds – it's certainly not an impulse buy – keep in mind that's far from unusual in audiophile circles, and Sennheiser has certainly built a strong reputation. Besides, that price doesn't seem too bad when you remember Sennheiser makes $50,000 headphones too.
Of course, just because they cost a lot and come from a reputable brand doesn't guarantee they'll be worth the cost. For that we'll have to spend some time with the units and put them to the test. Hint hint, Sennheiser.
Published August 31, 2018 — 17:41 UTC