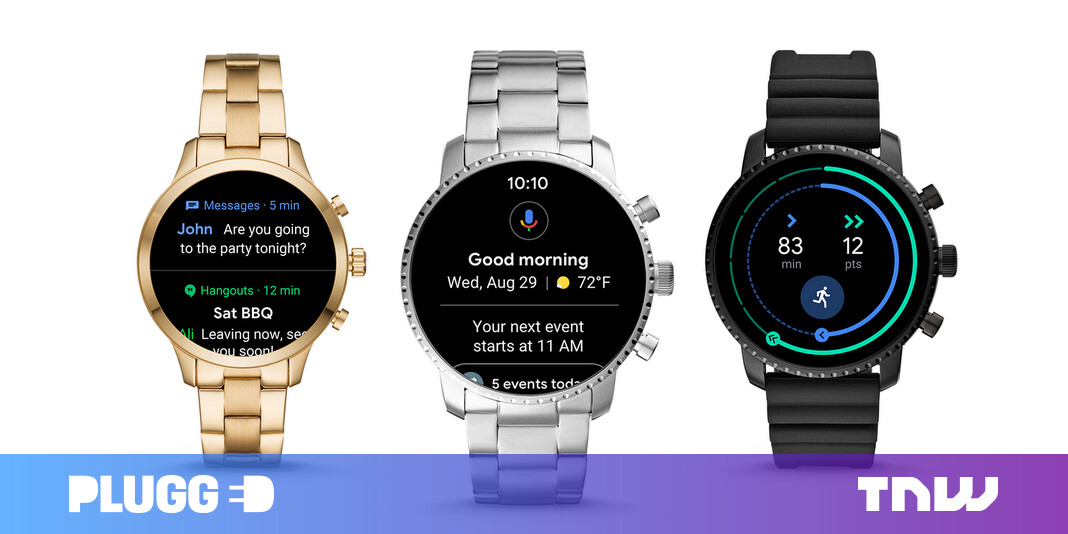 Google is set to roll out a much-needed update to Wear OS that will revamp the interface so it'll be easier to use smartwatches running the platform.
The biggest change is in notifications, which presents information in a way that's easier to parse, with colors to distinguish between things like the name of the contact who sent you a message, and the contents of the message itself. You'll also be able to bring up an option to respond with Smart Replies, with just a tap. A downward swipe brings you back to the screen you were on.
Next, Google Assistant surfaces contextually relevant information that you can easily access by swiping right on the watch face. That includes things like your upcoming flights and appointments, whether you'll need an umbrella to stay dry outside, and points of interest near you.
Swiping left on the watch face brings up the updated Google Fit program for keeping tabs on your fitness activity. You'll be able to track two new goals called Move Minutes and Heart Points, both of which are meant to replace the standard 10,000 steps a day.
I've been using Mobvoi's TicWatch Pro for the past few weeks, and the current version of Wear OS does indeed feel a bit clunky and unintuitive (why is the option to swap watch faces from a limited selection available right from the home screen?). With these changes, it should be easier to get useful information from your wearable and move on with your day more quickly than before.
The update will roll out over the next month, so you'll want to check your device for an option to download it soon.
Published August 30, 2018 — 08:03 UTC